History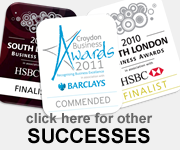 Rightpath Claims is the TPA (third party administration) arm of Rightpath Insurance Solutions Ltd.
Our business plan was always centred around the launch of Rightpath Claims, however, our route to market first involved developing a claims systems which would:
Create income flow to provide the sound financial footing to for the credible launch of Rightpath Claims, achieved by way of marketing it to non-competing facilities.
Provide a very powerful USP to Rightpath Claims by way of exclusivity.
System development began in 2006 and Rightpath Insurance Solutions Ltd was launched as a company in 2007, turning and maintaining profits from month three.
Having steadily established ourselves as a technology service provider, we launched Rightpath Claims in 2009 as the TPA arm of Rightpath Insurance Solutions Ltd.
In 2010, we were finalists in the HSBC South London Business Awards for Best Small Business on the strength of our comprehensive business plan, vision and creative route to market. We were also finalists in the Best Business for Innovation award, testament to the value provided by our unique technologies.
In 2011, we were again finalists in both the Barclays Croydon Business Awards and HSBC South London Business Awards for Best Business for Customer Service categories which emphasises just how well we are able to deliver the core part of our business - customer service.

Technology Leadership
Technology is critical to our operation for a number of reasons:
Technology leadership in our marketplace is a key to our business plan.
Technology is the key for providing unrivalled insight and control of our business ensuring we provide not just service excellence but service excellence that is truly scalable and capable of supporting our ambitious growth plans.  
Technology provides new ways of servicing customers and is therefore a critical means  for delivering industry leading customer services.
Since the launch of the ground breaking ATICS system, Rightpath has always been tightly associated with innovation and for good reason. We have been relentless in the level of intensity for which we have introduced new systems and technologies which include:
ATICS – expert system technology which drives and controls the claims assessment process.
Advanced ATICS – an extremely comprehensive claim system with integrated knowledgebase, call scripting and reports & dashboard engine.
Online web-claims systems
Dynamic multi-device websites
Branded claim sites for advanced white-labelling services
Bespoke e-learning platform
Rightpath People – our bespoke HR application for performance management
Rightpath Careers – our bespoke recruitment system for systemised recruitment campaigns.
Technology is at the heart of our business model and is the foundation for many of our USPs, ensuring our service is unique. All of our development is done in-house also for this reason and gives us a very responsive and agile development environment.
Management Team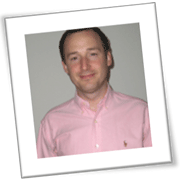 Rightpath was the brain-child of Andrew Commins whose career in claims management began in 1993 working at Claims International Limited, The Claims Office (division of AON), Collinson Group and finally Europ Assistance, as their Head of Claims responsible for looking after both their UK and Irish claims facilities.
He spent 9 years sitting on various travel insurance committees (including TLAC, TICC, TUG) and has been invited as a claims technology speaker at a number of conferences (including Worldwide Airline Customer Relations Association, Philippines and International Travel Insurance Conference, Greece).
Having studied to become an Associate of the Chartered Insurance Institute Andrew has gained a Diploma and Certificate in IT for Insurance Professionals.
It was in his time spent as a Supplier Manager that Andrew observed missed opportunities in terms of technological enablers targeted specifically toward the claims market and that of a quality-oriented claim service.
Strategy
Made of 5 core components the Rightpath Claims Strategy is devised to provide strength in the areas where the claims industry has traditionally been weak.
Our strategic approach to providing claims excellence ensures that the whole business is aligned to your needs, employing the best people, using the best technology under an extensively controlled environment.
Our dedicated innovation company (Rightpath Insurance Solutions Ltd.) also provides the platform to continually develop cutting-edge technologies and innovations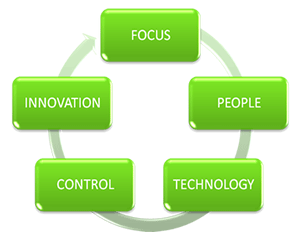 Financials
We are a profitable, privately owned business that is entirely debt free. We have developed advanced claims systems which include the pioneering 'ATICS' claims system which constitute sizeable business assets. 
Rightpath's route to market were designed to keep initial overhead minimal whilst we developed our software (business assets) which then provided passive income that would be used to fuel the launch of Rightpath Claims in 2009. This was all done with zero external investment/loans and whilst always maintaining a positive cash position.
These amazing achievements have placed us in the enviable financial position that we now enjoy.
Like what we're about? Contact us now to arrange a discussion on how we can support your business: